Presenters
Aimee Backus
Northern Community Coordinator
Arizona Coalition for Military Families
Aimee Backus is the Be Connected Northern Community Coordinator for the Arizona Coalition for Military Families. Before this role, she served as a Be Connected Navigator for the northern region. She grew up in southern Arizona then moved north to attend Northern Arizona University where she studied Psychology. Aimee has always wanted to work with and help Arizona Veterans. While attending school, she worked with veteran students to help them obtain resources. After graduation, she worked in Flagstaff and became more involved with local military-connected community members and organizations. She is proud to help Arizona communities thrive by providing support for its many military-connected residents.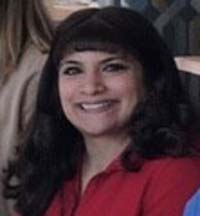 Nicki Bartram, MBA, MC, LPC
Be Connected Program Administrator
Arizona Coalition for Military Families
Nicki Bartram is a Licensed Professional Counselor with a Master's in Clinical Counseling and a Master's in Business Administration. She specializes in individual, group, and family therapy. Her areas of expertise are substance abuse, anger management, anxiety and stress, depression, grief and loss, and trauma. Nicki has gained extensive experience in mental health working in crisis management, suicide prevention, medical hospitals, military and tribal mental health, employee assistance programs, and in adult and juvenile forensic settings. Nicki's therapeutic approach is to provide support and counseling to help clients effectively address personal life challenges. She combines traditional counseling methodologies in a solution-focused approach to offer a highly personalized approach tailored to each client. She is committed to assisting each individual build on their existing strengths and within their support system, to live their best possible life. The wife of an Air Force veteran, Nicki has two daughters ages 13 and 16 years-old, and two Saint Bernards. She works as an independent contractor contributing to the Be Connected Program under ACMF, in a mental health private practice setting, and for an international bank.
Jayson A. Bernal
Assistant Loan Production Officer
Phoenix Regional Loan Center
In 2003, Jayson Bernal began his career with state Law Enforcement. In 2007, he was employed with U.S. Marshals and contracted as a Case Manager alongside Gang Task Force Unit, and Special Operation Response Teams (S.O.R.T.). Jayson worked as a liaison between state law enforcement, corrections agencies, and private corporations. Changing agencies in 2012, he began his career with The Department of Veterans Affairs as a Legal Specialist. In 2013, Jayson transitioned as a Loan Specialist, and by end of 2016, he had promoted to a Team Lead as a Senior Loan Specialist. Beginning in 2019, Jayson promoted to Assistant Loan Production Officer. Jayson is an alumnus of Samberg Business Leadership School, and Society for Human Resource Management SHRM-CP certification. Jayson was educated at Naval Aviation Technical Training Center, University of Montana, Arizona State University, and Grand Canyon University. He holds degrees Mechanical Engineering and Accounting, and MBA's in Applied Business Analytics and Strategic Human Capital. Jayson served Honorably on Active Duty in the U.S. Navy.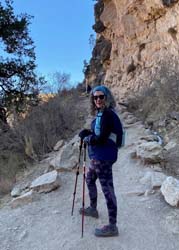 Julie Borovik, LMFT
Military Sexual Trauma Coordinator
Northern Arizona VA Health Care System
Julie Borovik is Licensed Marriage and Family Therapist with more than 10 years' experience treating and advocating for survivors of sexual trauma. Julie started her VA career at the Corpus Christi Vet Center. She has worked with Military Sexual Trauma (MST) survivors throughout her career and is currently the MST Coordinator at the Northern Arizona Health Care System. Before joining the VA, Julie worked as a Child Sexual Abuse Therapist both within the community and private practice. Julie holds a BS in Health Psychology from Bastyr University, Kenmore, WA and a MA in Child, Couple & Family Therapy from Antioch University, Seattle, WA. Julie is an avid hiker and runner and enjoys spending as much time out on the trails as possible!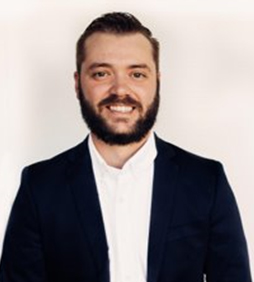 Jeremy Chapman
Telehealth Research Technician
Ironbow Technologies
At a Telehealth Research Technician, Jeremy Chapman supports the Veterans Health Administration Quality and Training Team on Synchronous Telehealth. Before this role, he was the Connected Care Coordinator at the Fresno VA Medical Center in California where he expanded the Community Outreach Program and Telehealth in the Central Valley. He spent seven years at the Fresno VA in multiple roles, mostly focused on Telehealth and Rural Health Outreach. Jeremy is an eight-year Army Veteran and served in a cavalry unit out of Fort Hood, TX as an Artilleryman. He served one deployment to Iraq in support of Operation Iraqi Freedom from 2009-2010.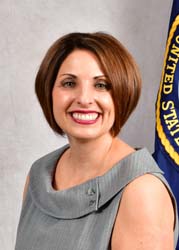 Kristina De Los Santos PharmD, BCPS
Chief, Pharmacy Service
Site Coordinator COVID Vaccine
Southern Arizona VA Health Care System
Kristina De Los Santos has been the Chief of Pharmacy Service at the Southern Arizona VA Health Care System since 2012. Currently she serves as one of the site coordinators for the COVID-19 Vaccine. She graduated from the University of Arizona College of Pharmacy in 1999 and began working at SAVAHCS where she has remained for 22 years.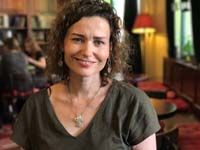 Kathryn Doyle
Intimate Partner Violence Assistance Program Coordinator
Phoenix VA Health Care System
Dr. Kathryn Doyle is the Intimate Partner Violence Assistance Program (IPVAP) Coordinator at the Phoenix VA Health Care System and currently sits on the VACO IPVAP Professional Development and Education Committee. She is a regional VA trainer for the Strength at Home program and a licensed psychologist in the state of Arizona. Recently, she was honored to be asked to serve as a provider in the initial VA effectiveness pilot for the RISE program, an evidence-based intervention for Veterans experiencing IPV. After earning her Ph.D. from ASU's Clinical Psychology program in 2000, Kathryn completed a two-year Postdoctoral research residency in public health at Johns Hopkins University. She worked for several years as research faculty at Arizona State University's Prevention Research Center, serving as the Director of Training and she maintained a successful private practice prior to starting at the VA in 2009. While at the VA she has served as a BHIP Psychologist, Women Veterans Program Psychologist, the Phoenix Evidence-based Psychotherapy Coordinator, and our facilities first postdoctoral training fellowship director. All of these experiences have informed and propelled her to this moment in time, where she is able to pursue her passion of helping Veterans reduce aggression in their relationships and build programs and processes to do this work in an evidence-based, trauma informed manner.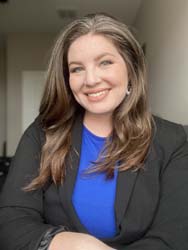 Chessa Emmons
Be Connected Program Coordinator
Arizona Coalition for Military Families
Chessa Emmons is an anthropologist serving as the Be Connected Program Coordinator with the Arizona Coalition for Military Families. She oversees the Operations, Data, Reporting and Special Projects teams, as well as coordinating a variety of program and project efforts with the teams. From being raised in a small, rural community to travelling the world, she has experienced the military culture and lifestyle from multiple perspectives – as a military child, military spouse, federal DoD employee – and through her Airman husband. After graduating from Troy University in Alabama, she worked in a variety of cultural realms, focusing on scientific research and analysis regarding both cultural and community impact.
Eddie Fuenmayor
Supervisor
Department of Veteran Affairs
Eddie Fuenmayor has been at the Department of Veterans Affairs since 2008 and currently serves as a supervisor working with VBA benefits. He is proud Air Force Veteran who served from 1993-1999.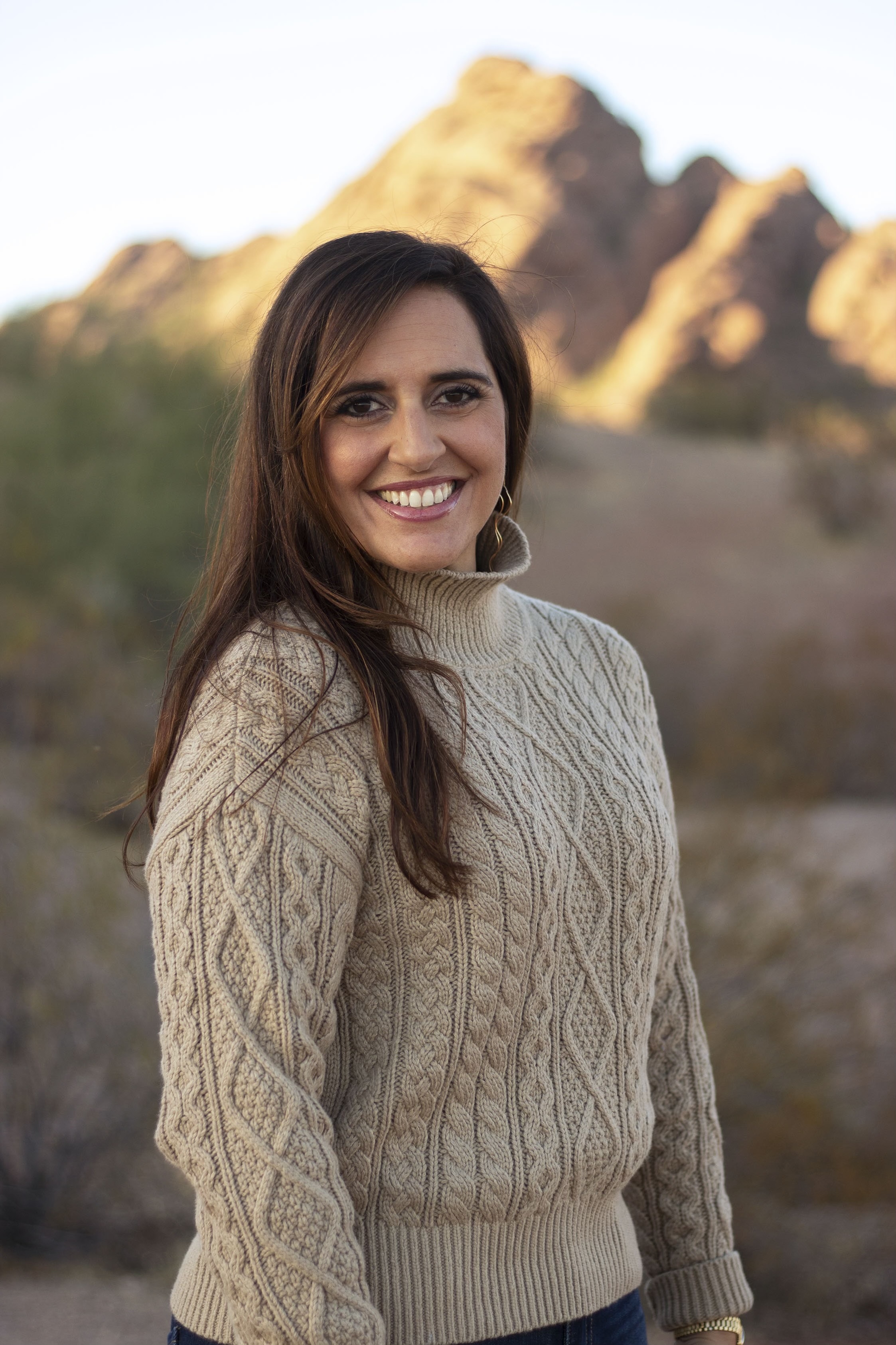 Maria Fuentes
Director
Governor's Office of Youth, Faith and Family
Maria Cristina Fuentes was appointed as Director of the Governor's Office of Youth, Faith and Family by Governor Doug Ducey in November 2017. Previous to Ms. Fuentes' appointment, she served six years in the Administration of President George W. Bush in the U.S. Department of Labor and the U.S. Department of Justice. She also served in the White House Office of Faith-Based and Community Initiatives, working to help states across the country develop and establish their own faith-based initiatives. After her time in Washington D.C., Fuentes worked at Casey Family Programs, where she furthered the foundation's mission to safely reduce the number of children in foster care and improve well-being outcomes of children and families.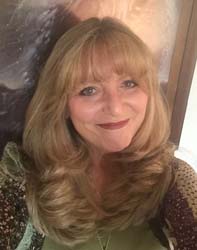 Beth Goldstein, LCSW
Intimate Partner Violence Assistance Program Coordinator
Northern Arizona VA Health Care System
Beth Goldstein is the Intimate Partner Violence Assistance Program Coordinator (IPVAP) for Northern Arizona VA Health Care System. Beth began her career investigating child abuse for the State of Connecticut's Child Protective Services while completing her Masters in Social Work at Fordham University in New York City. When she relocated to Arizona, Beth utilized her training in forensic interviewing when she collaborated in a multi-disciplinary team to build an Advocacy Center to serve victims of crime in Lake Havasu City. Beth conducted forensic interviews at the Advocacy Center and provided counseling services to victims. In addition, she built a private psychotherapy practice focused on physical, emotional, and sexual trauma as well as couples therapy. Beth joined the VA Health Care System in 2017 and, as the IPVAP Coordinator, is implementing a comprehensive, person-centered, recovery-oriented assistance program for Veterans, their families and caregivers, and VHA employees who use or experience intimate partner violence.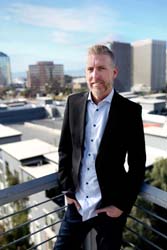 Shane Groen
Chief Programs Officer
Arizona Housing Coalition
Shane Groen is the Chief Programs Officer for the Arizona Housing Coalition (AZHC). Shane is a veteran of the United States Navy and has an MBA in Management from Western International University. Prior to joining AZHC, he worked in the semi-conductor industry managing logistics. He currently oversees the Arizona Veterans StandDown Alliance, which facilitates the largest StandDown in the country as well as 10 others throughout the state. Most recently AZHC contracted with the Arizona Department of Veteran's Services, with Shane coordinating the implementation of the AZDVS Five Year Plan to End Veteran Homelessness in Arizona as well as the Veteran Toolkit Program.
Christopher Guerrero, LCSW
Intimate Partner Violence Assistance Program Coordinator
Southern Arizona VA Health Care System
Christopher Guerrero serves as the Intimate Partner Violence Assistance Program Coordinator for the Southern Arizona VA Health Care System. In this role he is responsible for ensuring the health care system is responsive and effective for veterans, families, and employees who are using or experiencing violence and aggression in their intimate partner relationships. Christopher has worked in various capacities for the Department of Veterans Affairs with a focus on relationship health and safety and engaging in relationships safely and effectively.

Jean Gurga, MA, OTR/L
Medical Center Director
Northern Arizona VA Health Care System
Jean Gurga was appointed Medical Center Director at Northern Arizona VA Health Care System (NAVAHCS) effective on August 3, 2020. Ms. Gurga has more than 23 years of VA health care experience in Quality, Ambulatory Care, and Occupational Therapy. Since December 2017, she has served as the Associate Director at the VA Long Beach Healthcare System overseeing facility operations for Engineering, Fiscal, Health Administration, Human Resources, and Supply Chain. She also serves as the executive in charge for Information Technology and Contracting services for the facility. Ms. Gurga previously served as the Chief, Office of Quality, Safety & Value (QSV) at VA Palo Alto Health Care System. In that role, she was responsible for leading the operations and strategic direction for QSV with programmatic responsibilities for quality & safety, infection prevention & control, patient experience, process improvement, and the office of education. In addition, she worked closely with executive leadership in building Palo Alto's continuous improvement infrastructure and the deployment of their Lean management system. For several years, she coached and facilitated improvement projects at the local, network, and national level. Ms. Gurga formerly served as the Assistant Chief of Ambulatory Care Service and was as an occupational therapist for ten years with her last clinical position being Chief of Occupational Therapy at Palo Alto. Ms. Gurga is a member of the American College of Health Care Executives. She holds a graduate degree in Occupational Therapy from Tufts University - Boston School of Occupational Therapy and an undergraduate degree in Business Economics from Mills College. In 2017, Ms. Gurga graduated from VHA's Health Care Leadership Development Program and in 2011 she graduated from the Partnership for Public Service's Excellence in Government Fellows Program.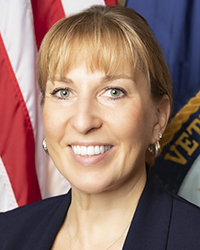 Jennifer Gutowski, MHA, FACHE
Director
Southern Arizona VA Health Care System
Jennifer S. Gutowski was appointed director of the Southern Arizona VA Health Care System (SAVAHCS) on February 2, 2020. She joined the VA in 1999 and has a track record of progressive professional development and career growth spanning field management experience, operations support, and program management. Ms. Gutowski served as Director of the VA Pacific Islands Health Care System Honolulu from May 2017 to January 2020. In that position, she oversaw a broad range of medical services, with an annual budget of over $335 million with more than 1,400 employees and serving approximately 129,000 Veterans throughout Hawaii, Guam, American Samoa and Saipan in the Commonwealth of the Northern Mariana Islands. Ms. Gutowski was Interim Director of the SAVAHCS from January 2016 through March 2017. She served as the System's Associate Director from July 2012 through January 2016 and again from March through May 2017. Prior to 2012, Ms. Gutowski had served as Acting Associate Director and Assistant Director of the Edward Hines, Jr. VA Hospital near Chicago, and held various positions at the VA Long Beach (California) Health Care System. Ms. Gutowski graduated with a master's degree in Health Administration from Tulane University in New Orleans. She is also a Certified Healthcare Executive, a Fellow of the American College of Healthcare Executives (FACHE) and a graduate of the VA Executive Career Field. She has received awards and other recognition for her growing responsibilities and leadership within VA. The SAVAHCS is comprised of a VA Medical Center in Tucson, and seven community clinics located in Safford, Casa Grande, Sierra Vista, Yuma, Green Valley, and Northwest and Southeast Tucson.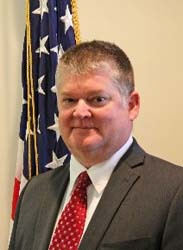 James T. Johnson, MD, MSEd
Associate Chief of Staff for Education, Research & Development
Northern Arizona VA Health Care System
Dr. Johnson is a Navy Veteran and has been with NAVAHCS for more than 11 years. He is currently the Associate Chief of Staff for Education, Research & Development. Dr. Johnson most recently was the Chief of Operations for the COVID Incident Command and continues to oversee the COVID vaccination program for NAVAHCS. Other positions at NAVAHCS include Associate Chief of Primary Care (2010-2012), Chief of Quality, Safety and Value (2012-2019), and Interim Chief of Staff 2016-2017. He completed the VA Healthcare Development Leadership Program in 2015. Dr. Johnson is an Internal Medicine physician with experience in the military, private practice, corporate medicine, and the VA.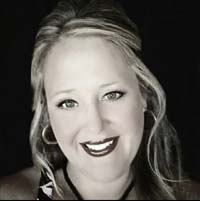 Kimberly E. Kordik MACCJ
Rating Veteran Service Representative
Military Sexual Trauma Subject Matter Expert
Veteran Benefits Administration
Kimberly Kordik currently serves as a Rating Veteran Service Representative at the Phoenix Regional Office. She started her career with the Veterans Benefits Administration in 2008 as a Legal Administrative Specialist. From there she became a Veteran Service Representative in 2010 and then a Rating Veteran Service Representative from 2011 to present. She began her rating career working Special Operations claims, which are considered high profile claims such as homeless, ALS, MS, Parkinson's, TBI, MST etc. She leads the way in cultivating relationships with veterans, family members, elected officials, VA Medical Centers, Veteran Service Organizations, public and private partners, and community members to further VA's goals and interests as it pertains to Military Sexual Trauma (MST). As the Phoenix Regional Office MST Subject Matter Expert, she assists in counseling MST claim developers and overseas their official rating decisions. Kimberly holds a Bachelor's degree in Biology with an emphasis in Physiology from Concordia University, Irvine and a Master's degree in Criminology and Criminal Justice with an emphasis in International Sex Trafficking and Girls in Gangs from Arizona State University.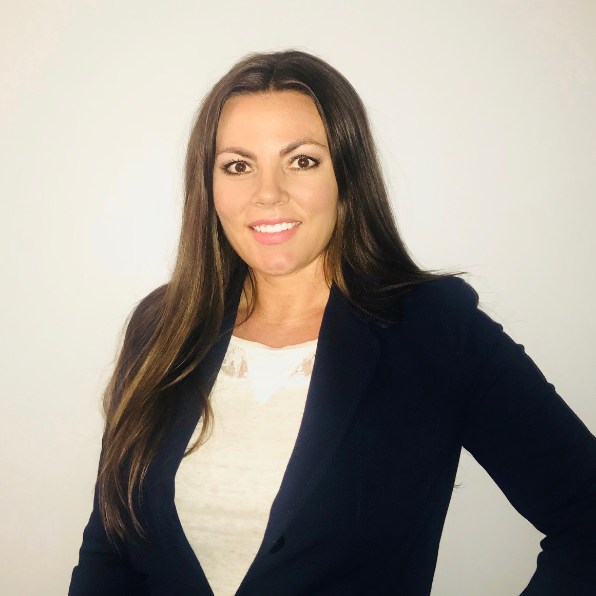 Rachel Larson, PhD, CSCS,*D, TSAC-F
Lecturer
Arizona State University
Dr. Rachel Larson is a Lecturer in the College of Health Solutions and the Program Director for the Master's in Strength and Conditioning at Arizona State University. She has experience leading large projects and is currently the PI of a community-based and multidisciplinary collaboration to prevent veteran suicide in Arizona. She has also previously managed a CDC Foundation subcontract for a veteran suicide prevention evaluation demonstration project. In addition, she has experience working with military personnel, specifically with U.S. Army Reserve Commands. As a certified Tactical Strength and Conditioning Facilitator (NSCA-TSAC-F), Dr. Larson has consulted with Reserve commands and more recently, she worked with the 301st Battalion for over a year on their preparation for the Army Combat Fitness Test (ACFT).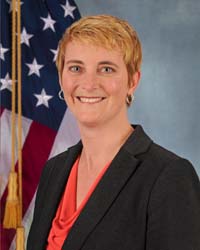 Dr. Leslie Lockridge, CCRN, NE-BC
Associate Director, Patient Care Services/Nurse Executive
Phoenix VA Health Care System
Dr. Leslie Lockridge was appointed Associate Director, Patient Care Services/Nurse Executive (ADPCS/NE) for the Phoenix VA Health Care System (PVAHCS) in November 2020 and served as the Acting ADPCS/NE since November 2019. Her areas of responsibility include the oversight of Nursing Services, Social Work Service, Sterile Processing Service, and the Chaplain Service. Prior to her appointment as ADPCS/NE, she served as the Deputy Nurse Executive at PVAHCS. Additionally, she spent time as the Acting ADPCS/NE at the New Mexico VA Healthcare System. Leslie has experience as a critical care nurse and held progressive leadership positions in both inpatient and outpatient care. Dr. Lockridge held roles as Chief Nurse, Geriatrics and Extended Care and Chief Nurse, Specialty and Critical Care at PVAHCS. She also served as Interim Chief Nurse of Acute Care and Medicine at Tennessee Valley Healthcare System and held various Nurse Manager roles. She earned a Doctor of Nurse Practice with an emphasis in Health Systems Leadership from Chamberlain University, a Master of Science in Nursing from Middle Tennessee State University, and a Bachelor of Science in Nursing from Tennessee State University. Leslie is a 2018 graduate of the Healthcare Leadership Development Program, is a VA Certified Mentor, and holds board certifications in critical care and as a Nurse Executive.
Amanda Mason, LCSW
Social Work Coordinator
Program of General Caregiver Support Services
Carl T. Hayden VA Medical Center
Amanda Mason obtained her Masters in Social Work in 2004 and has been a social worker at the Carl T. Hayden VA Medical Center for the past 12 years. After many valuable years in the VA Suicide Prevention and Homeless Programs, she joined the Caregiver Support Program team in March 2020. Amanda enjoys working with Veterans and Caregivers. She is passionate about the many opportunities available to Family and General Caregivers.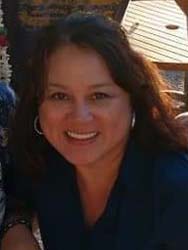 Mary Ann Mills
Assistant Loan Production Officer
VA Phoenix Regional Loan Center
Mary Ann Mills currently serves as the Assistant Loan Production Officer at the VA Phoenix Regional Loan Center. She is responsible for the management and administration of the Honolulu Loan Guaranty Satellite Office to deliver home loan benefits to Veterans to include the Native American Direct Loan Program. Mary Ann has been with the VA since 1994. She is one of the many Veterans employed by VA and has served in the US Air Force. She started her VA career as Secretary to the Phoenix Loan Guaranty Office, then transitioned to Loan Service and Claims as Loan Specialist and Team Lead. In 2008, she moved to Washington DC and worked for Loan Guaranty Service as Loan Specialist and was promoted to the position of Servicer Liaison in Loan Management. In 2014, she returned to Phoenix as the Loan Administration Officer, then in 2019, transitioned to the role as Site Supervisor for the Honolulu Loan Guaranty Satellite Office. Mary Ann has a bachelor's degree in Business Management from the University of Phoenix.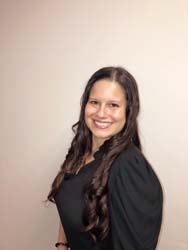 Felicia Morales
SkillBridge Coordinator
Arizona Coalition for Military Families
A 20-year retired combat veteran, blue star mother and military spouse, Felicia is passionate about helping Arizona's military connected population gain access to much needed resources and assisting them in finding meaningful employment.
Kristin Musch, RN-BC, CCM
Quality Management Nurse
Blue Cross Blue Shield of Arizona
Kristin Musch supported the stand up and expansion of the Veterans Affairs Patient-Centered Community Care program and the Veterans Choice Program for 28 states at TriWest Healthcare Alliance. This new and evolving contract requires constant policy development and research regarding service delivery that is consistent with standards of care in the community. She designed and implemented comprehensive continuing education events for a large-scale behavioral health delivery system. The focus of these events was educating providers and internal staff members on identifying and treating post-deployment behavioral health issues, evidence-based interventions, and standards of care. Kristin managed the budget and operating plan to include evaluation of programs, record maintenance and continuing education credits through collaboration with several agencies. More than 4000 community providers attended these events across the 21-state west region. She also co-authored the Mental Health First Aid Military and Veteran adaptation. Mental Health First Aid is an international curriculum that teaches lay people how to help someone who is developing a mental health problem or is in crisis.
Marcy B. Newman
Employee Whole Health Program Manager
Phoenix VA Health Care System
Marcy B. Newman is the Employee Whole Health Program Manager for the Phoenix VA Health Care System. Her role is to help empower and equip employees in their workplace and enable them by addressing "What Matters Most" to them, share information about the Whole Health Program/Self-Care/Mindfulness (and other topics) and help them achieve their health care goals. Marcy received her Whole Health coaching certification in 2019 and her Employee Wellness Coach training in 2016. She is presently working on her iRest meditation instructor certification and the Caritas Coach Education Program with Watson Caring Science. Since 2005, Marcy has also been an acupuncturist (outside of her full-time job). It gives her great joy to help others on their path to health and healing. She holds three Master's degrees (Public Health, Oriental Medicine and Nursing) and a Doctorate in Acupuncture and Chinese Medicine. She is originally from the Philadelphia, PA area but has lived in Santa Fe, NM; Boulder, CO; San Francisco, CA; Honolulu, HI and other places. Marcy loves presenting about Whole Health, self-care, acupuncture, yoga and iRest. Due to her successful model of practice at her VA and national involvement, Marcy recently received an invitation to be one of four Employee Whole Health Clinical Champions to help spread this program VA wide, along with three other Subject Matter Experts.

Chris Norton
Director
U.S. Department of Veterans Affairs
Phoenix Regional Office
Chris Norton was appointed Director of the Department of Veterans Affairs Phoenix Regional Office in June 2016. Mr. Norton is responsible for administering compensation, pension and Veteran readiness benefits for over 560,000 veterans and their families from the state of Arizona. In addition, the Phoenix RO supports a National Call Center.
Jon Perez, Ph.D.
Chief Operating Officer
The NARBHA Institute
Jon Perez serves as the Chief Operating Officer for The NARBHA Institute, bringing a rich background of experience in clinical psychology and nearly 30 years of federal behavioral health service from direct care to policy and program management in the U.S. and abroad. He also has multiple Joint Force deployments including serving as behavioral health commander aboard USNS Mercy during initial U.S. tsunami relief efforts in Aceh Indonesia in 2005 and as the Senior Liaison Officer between coalition forces and the Afghanistan Ministry of Public Health from 2007-2008.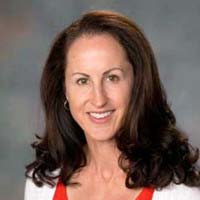 Dee Person
Community Engagement Team Lead
Be Connected
Dee Person is the Be Connected Community Engagement Team Lead for Arizona. As coordinator, Dee leads partnership initiatives focused on connecting service members, veterans, and their family members with various resources. Dee is a Navy Veteran and served aboard multiple ships as a Surface Warfare Officer in Operation Enduring and Iraqi Freedom.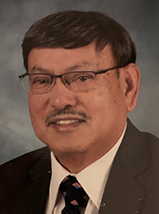 Patricio F. Reyes, MD, FAAN
Chief of Neurology and Director
Traumatic Brain Injury, Alzheimer's Disease and Cognitive Disorders
Carl T. Hayden VA Medical Center
Dr. Reyes, a graduate of the University of the Philippines College of Medicine, is a board-certified Neurologist and Neuropathologist, Chief of Neurology and Director of Traumatic Brain Injury (TBI) and Alzheimer's disease & Cognitive Disorders at the Carl T. Hayden VA Healthcare System in Phoenix, Arizona. Prior to coming to Arizona, he was Professor of Neurology, Bernard Alpers Professor and Director of Neuropathology, Alzheimer's disease and Dementia Center, and Brain Bank at Jefferson Medical College in Philadelphia, Pennsylvania. While at Jefferson, he was a member of the NIH Institute on Aging's Committee on Alzheimer's Disease and Research Centers which created and funded various centers in the country. Dr. Reyes helped found and later led the Alzheimer's disease chapter in Philadelphia and was one of the principal investigators who helped developed the first FDA approved drug for Alzheimer's Disease. He and his team were one of the first to describe the olfactory (smell) deficits as well as the neuropathological changes in Alzheimer's Disease and other neurodegenerative disorders. He was one of the first to report the manifestations and neuropathology of Alzheimer's Disease with Lewy Bodies which is currently known as Lewy Body Dementia. He was also Professor of Neurology, Pathology and Psychiatry at Creighton University School of Medicine, Karsten Solheim Chair of Alzheimer's Disease and Cognitive Disorders at Barrow Neurological Institute, and Director of Dementia Care at HealthPartners in Minnesota. He was one of the original principal investigators who studied the efficacy and safety of Exelon patch, the only transdermal patch treatment for Alzheimer's disease. He has been a board member and former awardee of the Association of Ringside Physicians and since 2012, and the chief medical officer of Retired NFL Players Association. He has served as a volunteer medical officer and ringside physician for the Philadelphia and Omaha Golden Gloves and kick boxing tournaments, member of the New Jersey Boxing commission, and educator on the potential brain related changes in boxing.
He began his academic career as Assistant Professor of Neurology and Pathology of the University of Texas Health Sciences Center at San Antonio, teaching faculty of the US Air Force Wilford Hall Medical Center, and Acting Chief of Neurology at the Audie Murphy VA in San Antonio where he pioneered the Rapid Brain Autopsy system in the country, reported the relationship between sleep apnea and dementia, and established the first dedicated clinic for Alzheimer's disease and Related Dementias. Dr. Reyes has been a recipient of multiple awards including clinical and basic science research grants and is well published. He belongs to various medical and scientific organizations, is an international speaker, and has been a Visiting Professor of several medical institutions worldwide.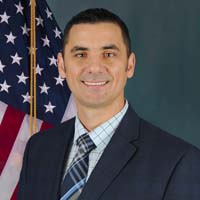 Dr. Valentin O. Rivish, DNP, NE-BC
National Synchronous Telehealth Education Specialist
Veterans Health Administration, Office of Connected Care
Dr. Valentin O. Rivish (Val) is the National Synchronous Telehealth Education Specialist at VHA's Office of Connected Care. He has been with the VA for more than 21 years and has held the following positions at Phoenix VA Health Care System: Director of Telehealth, Facility Telehealth Coordinator, Nurse Manager, Chief Nurse of Geriatrics and Extended Care, House Supervisor, Clinical Applications Coordinator and others. He also led many innovative telehealth utilization and expansion projects. In his current role, he trains doctors, nurses, and all members of the healthcare team on successfully utilizing modern technology for the delivery of care via video. He also prepares and delivers the national trainings on Synchronous Telehealth.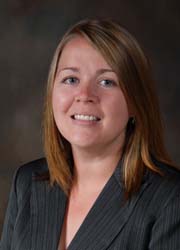 Leslyann Roose, RN
National VA ATLAS Program Manager
Department of Veterans Affairs
As Program Manager for Accessing Telehealth through Local Area Stations (ATLAS), Lesly Roose combines her clinical experience with her dedication to telehealth to provide services for more than nine million Veterans who rely on VA for health care. Lesly has been instrumental in developing the ATLAS program to bridge the digital divide by overcoming social, economic and geographic barriers to telehealth by establishing private locations within Veteran's home communities where they can receive VA care. Previously, she served in various roles within VA telehealth program as the VISN Telehealth Coordinator providing oversight to nine VA campuses, 44 outpatient clinic's telehealth programs in Pennsylvania, Delaware, and sites in Ohio and New Jersey for more than five years. Lesly also held roles as the Facility Telehealth Coordinator and Home Telehealth Coordinator in Pennsylvania. In these careers, she supported the expansion of telehealth and connected care programs. She has more than 10 years of Telehealth experience. She has also worked in Critical Care, Emergency Room, and Primary Care settings. After obtaining her RN diploma from Conemaugh School of Nursing in Johnstown, Pennsylvania, she earned her bachelor's degree in nursing from Mount Aloysius College in Cresson, Pennsylvania. She graduated from Western Governors University where she obtained a master's degree in Business Management and Leadership. Lesly has more than 19 years of nursing experience with considerable expertise in patient care management and leading teams in healthcare and community settings.
Randy Salazar
Team Lead
Arizona Coalition for Military Families
Randy Salazar manages the statewide process to develop and implement growth opportunities between the Arizona Coalition for Military Families and in-demand industries across Arizona. The relationships developed serves as an integral part of the Be connected ecosystem of resources for service members, veterans, and their families.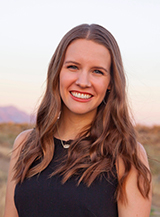 Mary Saxon
Project Coordinator
Arizona State University
Mary Saxon, MS, is currently an academic associate and research project coordinator at the College of Health Solutions at Arizona State University (ASU). She is an ASU and Barrett, the Honors College graduate with a MS in science of health care delivery and a BA in global health.
Sabrena K.D. Schmella
Rating Veteran Service Representative Supervisor
Rating One Team
Phoenix VA Regional Office
Sabrena K.D. Schmella joined the Department of Veterans Affairs as a Legal Administrative Specialist at the Phoenix VA Regional Office in 2008. A few months later, she accepted the position of Rating Veteran Service Representative. She was promoted to Coach at the Salt Lake City Regional Office in 2012. Sabrena has supervised in the Veteran Service Center and the National Call Center and as the Public Contact Supervisor and Development Supervisor before her selection as a Rating Veteran Service Representative Supervisor for the Rating One Team at the Phoenix Regional Office. Prior to beginning her career at the VBA, she served ten years in the Army as a Personnel Officer, and worked in the Financial Services Industry in administrative, operational, sales and management roles. Sabrena graduated from Brigham Young University with a Bachelor's degree in Political Science, and a minor in Military Science. She holds a Master's degree in Business Administration. Sabrena is dedicated to the mission of the Department of Veteran's Affairs, to care "for him who hath born the battle and for his widow, and his orphan." Sabrena is a talented public speaker and excels in engaging Veterans, family members, community partners and her team members in lasting relationships. Ms. Schmella is a third generation Army veteran and fourth generation military service member. She is also a proud Army wife, and sister of a Marine. Sabrena's favorite roles in life are that of wife and mother. Her passions include traveling, marathon running and serving in her home and community. Sabrena lives with her husband and two children in Arizona.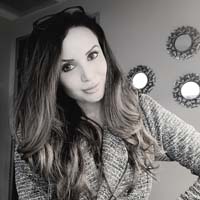 Audrey Sessions-Spezzacatena, PsyD
Clinical Psychologist
Military Sexual Trauma Coordinator
Phoenix VA Health Care System
Dr. Audrey Sessions-Spezzacatena is a staff psychologist and the Military Sexual Trauma Coordinator at the Phoenix VA Health Care System. She served as a Cryptologic Technician Interpretive in the U.S. Navy from 2000 to 2005 and in the U.S. Navy Reserve from 2007-2016.
Paul Shannon
Assistant Director, Benefit Services Division
Arizona Department of Administration
Paul Shannon serves as the Director of the Benefit Services Division for the Arizona Department of Administration. Paul has direct oversight and responsibility for administering the benefits insurance programs for State employees, State University employees and retirees. Paul has more than 30 years of experience with government programs, ranging from the Joint Legislative Budget Committee to the U.S. Peace Corps. Paul earned his Bachelor's degree in Business Administration and Master's degree in Applied Sociology from Northern Arizona University.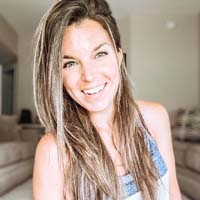 Maggie Shewack
TCM Social Worker
Phoenix VA Health Care System
Magge Shewack is a Licensed Social Worker and has worked for the VA since 2018. She takes pride in being a Veteran as well helping Veterans in many capacities each day. She prefers to spend her free time outdoors. Maggie is also a certified personal trainer and avid Personal Development book reader.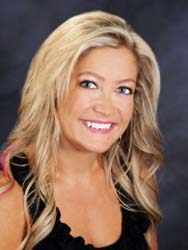 Stephanie Siete
Public Information Officer
Community Bridges, Inc.
Stephanie Siete is a passionate speaker about the impact of drug abuse on American culture today. Stephanie began her career with Community Bridges, Inc. (CBI) in 2002 as a drug prevention specialist and has worked her way up in the prevention field educating students, teachers, parents, police and universities about drug dangers and trends. Over the years, she moved into the roles of the Public Relations Director and Community Education Director to her recent position of Public Information Officer (PIO) as of March 2017. In an ever-changing world of substance abuse, the role of the PIO is to inform the public, first responders and corporate offices and others via media and trainings about new drugs, risks to use and exposure, and provide resources for help on care and addiction. As the PIO, Stephanie's job requires her to partner with important community collaborators. She has spent her career training and networking with local and national police and fire departments, healthcare providers and governmental agencies. She has hosted seminars for the Federal Bureau of Investigation), Arizona School Resource Officer Association, High Intensity Drug Trafficking Area in Florida and Ohio, International Narcotics Interdiction Association and International Latino Gang Investigators Association. Her recent work with the FBI earned her the honor of the 2016 FBI Director's Community Leadership Award – Phoenix Division. She was recognized in Washington DC by former FBI Director, James Comey, in 2017. And in late 2017, she also received the Sierra Tucson Hope Recognition Award from her colleagues in the field of addiction. She is an educator and motivator. She prides herself on having the most up to date data and trend information, so people can recognize why they need to "be in the know" about these life relevant issues. Her goals are to challenge thinking and connect dots as to what is happening and why does it matter to you? She works tirelessly to get attendees to open their eyes and minds; wanting them to understand the community effect of drugs, then knowing with changed attitudes and challenged thinking, individuals can take action to assist in prevention and saving lives.

Alyshia Smith
Medical Center Director
Phoenix VA Health Care System
Dr. Alyshia Smith was appointed as the Medical Center Director on June 21, 2020 and served as interim director since October 28, 2019. Dr. Smith joined the Phoenix VA Health Care System in September 2015 as the Associate Director for Patient Care Services and Nurse Executive. As the longest serving Phoenix VA executive leader, Dr. Smith possesses a deep understanding of the Phoenix VA culture, strong community relationships, and clinical expertise. She has nearly 25 years of leadership experience and is responsible for the leadership and strategic direction for more than 1,350 staff in Nursing, Social Work, Sterile Processing Service, and the Chaplain Service. Dr. Smith recently completed a temporary assignment as the Deputy Chief Nursing Officer for VHA, and served as the lead ADPCS for VISN 22, and the Nurse Executive Leadership Board. Dr Smith began her VA career as the Deputy Chief Nurse at the Washington DC VA Medical Center in 2010, where she was responsible for nursing operations. She led the implementation of a hospital-wide cardiac monitoring system, facilitated the opening of the Emergency Department (ED) Overflow Unit and ED Fast Track Area, a newly constructed inpatient unit and short stay unit. Prior to coming to the VA, she worked in a large, complex hospital in the private sector where she held roles as Registered Nurse, Nurse Manager and Senior Nursing Director for Medical Surgical Services and later for Professional Practice. Dr. Smith earned a Bachelor of Science in Nursing degree from the University of North Carolina at Chapel Hill, a Master of Science and Doctor of Nursing Practice from the University of Maryland, and a Post Masters Certificate in Business and Health Care from Johns Hopkins University. She has served as clinical faculty with nursing programs at Georgetown University and the University of Maryland, and is board certified by the American Nurses Credentialing Center as a Nurse Executive, Advanced. She is a member of the American Organization of Nurse Leaders, and the American College of Healthcare Executives.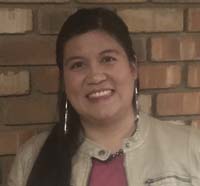 Lauren Tomlinson
Mobile Distribution Manager
St. Mary's Food Bank
Lauren Tomlinson is the Mobile Distribution Manager for St. Mary's Food Bank. She has experience working as a Volunteer Coordinator, Development Manager, Data Analyst, Board Member, and more. She completed her undergraduate at Purdue University and her Master's of Nonprofit Management at Regis University. Currently, she supervises the Home Delivery Program, which delivers food in a door-to-door model and the Mobile Distribution Program, which hosts pop-up food distributions throughout Arizona.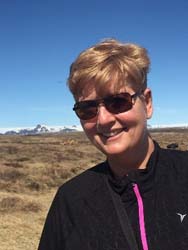 Jamie Valderamma
Lecturer/Program Coordinator
Integrative Health Initiative
Arizona State University
Jamie Valderrama is a Lecturer and Undergraduate Coordinator at Arizona State University for the Integrative Health Initiative housed within the School of Social Work. Jamie is passionate about providing tools for responsive living via mindful practices. She uses her extensive background in education to successfully integrate that knowledge within her courses as well as help both the community and ASU faculty integrate it into their coursework. Jamie currently teaches both undergraduate and graduate stress management courses, looking at the physiological and psychological responses to stress and ways to deregulate through the lens of mindfulness. In addition to teaching and training, she conducts keynotes and workshops nationally and internationally on the personal and professional benefits of mindfulness. Jamie holds a B.A. in Biology Education and a M.A. in Interdisciplinary Studies with an emphasis on Integrative Health Modalities.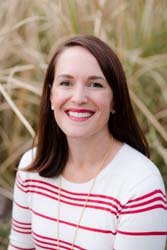 Kelli Williams
State Suicide Prevention Officer
Arizona Health Care Cost Containment System (AHCCCS)
Kelli Donley Williams is the state suicide prevention specialist at AHCCCS. She also oversees AHCCCS' initiative to expand the provision of behavioral health services in schools statewide. Kelli previously oversaw the longstanding Arnold v. Sarn lawsuit for ADHS; she was on the team that saw the 30-plus year lawsuit to a settlement agreement, detailing the Medicaid-covered services for those with serious mental illness in Maricopa County. Kelli worked in international health from 2003-2008, spending five years implementing health programming for women and children in Bolivia, Mexico, Mozambique, and Nicaragua. She serves on the boards for United Food Bank and the Arizona Public Health Association and has worked in public health since 2003. She was a Peace Corps volunteer in Cameroon.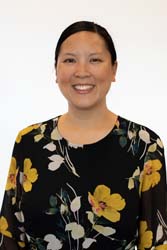 Nicola Winkel, MPA
Project Director
Arizona Coalition for Military Families
Nicola Winkel is the Project Director for the Arizona Coalition for Military Families, a nationally recognized public/private partnership focused on building Arizona's capacity to care for and support all service members, veterans, their families and communities. She oversees implementation of the Be Connected program, in partnership with the VA, Governor's Office and state agencies, as well as local organizations and partners. Nicola has more than twenty years of experience in nonprofit program development and implementation and holds a Master's Degree in Public Administration. In addition to her work with the Coalition, Nicola has provided consulting services for state and national initiatives, including the Be Resilient Program with the Arizona National Guard; Continuing education programming with the Western Interstate Commission for Higher Education Mental Health Program; Project management of a Department of Defense study on mental health education within the National Guard, including adaptation of the Mental Health First Aid curriculum for use with the military and veteran population; Providing technical assistance for the SAMHSA and VA Technical Assistance Center; And assisting with development and implementation of the White House PREVENTS Initiative focused on veteran suicide. She has briefed at numerous local, national and international conferences.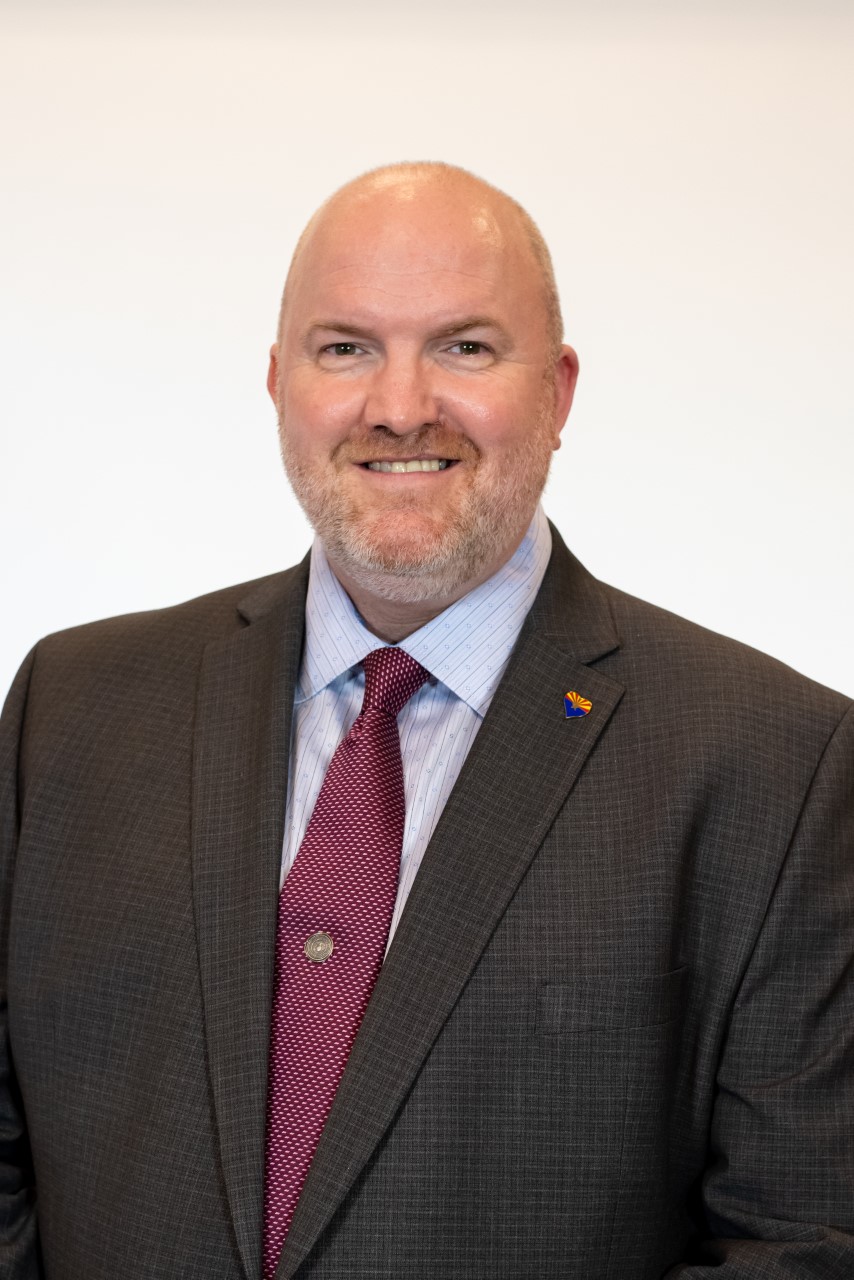 Thomas Winkel, MA, LPC, NCC
Director
Arizona Coalition for Military Families
Thomas Winkel is the Director for the Arizona Coalition for Military Families, a nationally recognized collective impact initiative focused on building Arizona's statewide capacity to care for all service members, veterans, their families and communities. He was a principal team member in reducing the deaths by suicide among Arizona National Guard members from the highest level in its history to zero for over three years. He is also a principal leader in the creation and implementation of both Be Connected and the Arizona Roadmap to Veteran Employment. Thomas worked on the development of the White House Executive Order - PREVENTS, is on the Governor's Workforce Arizona Council and Commission for Service and Volunteerism and has been the Lead and Co-Lead on Arizona's Governor/Mayor Challenges SAMHSA/VA Team for the past 11 years. He is a combat veteran of the United States Marine Corps and served in the Arizona and Oregon Army National Guard. His service in the U.S.M.C. included tours in Japan, the Philippines and Operation Desert Shield/Desert Storm during the first Gulf War.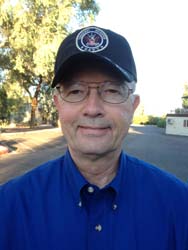 Mike Wold, MS, MBA
Volunteer Arizona Regional Coordinator
Institute for Healing Memories
Mike Wold is the volunteer Arizona Regional Coordinator for the Institute for Healing of Memories, an organization that conducts Healing of Memories Retreats throughout the world. These provide healing to people who are suffering psychologically or spiritually from the painful memories of the past. In Arizona, Mike offers this retreat free of charge to service personnel and veterans of all eras. He is a US Navy veteran who is involved in organizations serving veterans and their families including being an active member of the Franciscan Renewal Center Veterans Ministry in Scottsdale, Arizona and a member of the Faith Based Initiative Advisory Committee for the Arizona Coalition for Military Families. He is a passionate believer in the role that faith communities can play in the lives of veterans and their families. Mike was a successful organizational development consultant, coach, teacher and facilitator for more than 15 years. He also has 25 years of experience in management and project management in the private and public sector. He is a former Financial Director and Assistant Commissioner for the Minnesota Department of Economic Security where he was responsible for all the administrative functions of the agency. In addition, he is a former Engineering and Program Management Director at Lockheed Martin Corporation where he led large engineering organizations and business units with more than $100 million in annual revenue. He was a graduate level adjunct instructor at both the University of Minnesota and the Saint Mary's University of Minnesota. He holds an MS Degree in Mathematics from the University of Iowa and an MBA from the Carlson School of the University of Minnesota.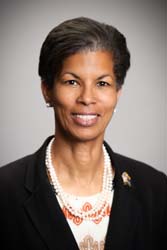 Col. Wanda Wright
Director
Arizona Department of Veterans' Services
Arizona Department of Veterans' Services Director, Col. Wanda Wright is the third generation of her family to serve in the U.S. military. She has three decades of military experience. As a 1985 United States Air Force Academy graduate, Col. Wright began her military career as Deputy Budget Officer with the Tactical Air Command at Myrtle Beach, South Carolina with a follow-on assignment to Davis-Monthan AFB as the Budget Officer. Leaving active duty in 1990, Col. Wright joined the Arizona National Guard. During the next 21 years, she served in various positions including accounting and finance officer, communications officer, executive officer and, finally, as the Director of Staff for the Adjutant General in Phoenix. Among her proudest achievements was to serve as Air Commander of Operation Jump Start from June 2006 to December 2008 during which she commanded more than 4,000 airmen from 52 states and territories on our Southwest border. Col. Wright holds a B.S. in Management from the U.S. Air Force Academy, a M.B.A from Webster University in South Carolina, a M.P.A. from the University of Arizona, and a M.A. in Educational Leadership from Arizona State University. Col. Wright's military decorations and awards include the Legion of Merit, the Meritorious Service Medal with oak leaf cluster, and the Air Force Commendation Medal. In 2018, Col. Wright was appointed to the VA's Advisory Committee on Women Veterans, an expert national panel that advises the secretary on issues and programs impacting women veterans.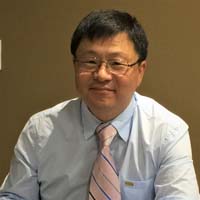 Reverend Sanghoon Yoo, MSW, MDiv
Founder
The Faithful City and Arizona Trauma Informed Faith Community
Rev. Sanghoon Yoo, the founder of The Faithful City, has led ministries and social services at Arizona State University and the Phoenix metropolitan area for more than two decades. He holds Master's degrees in Social Work and Theology. He also founded Arizona Trauma Informed Faith Community (AZTIFC), by collaborating with Arizona ACEs (Adverse Childhood Experiences) Consortium where he serves as a board member. He organizes a statewide conference and mobilizes the trauma informed community movement by working with many organizations from diverse sectors. With the Arizona ACEs Consortium, he contributed to the authorship of training modules for opioid and substance use prevention and created statewide standardized ACEs training of trainers' modules. Serving South Mountain WORKS Coalition in Phoenix as a board member, he trains schools and their districts to build a trauma informed school system for the youth, raising resilient servant leaders, and forming a safe and healthy living community. Recently, Rev. Yoo collaborated with the ACMF leadership and staff to offer a joint training series, Trauma Informed Navigator Training.