Presenters
Maria Fuentes
Director, Governor's Office of Youth, Faith and Family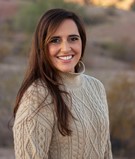 Maria Cristina Fuentes was appointed as Director of the Governor's Office of Youth, Faith and Family (GOYFF) by Governor Doug Ducey in 2017. Previous to Ms. Fuentes' appointment, she served six years in the Administration of President George W. Bush in the U.S. Department of Labor and the U.S. Department of Justice. Fuentes also served in the White House Office of Faith-Based and Community Initiatives, working to help states across the country develop and establish their own faith-based initiatives.
Following her time in the George W. Bush Administration, Fuentes worked at Casey Family Programs, where she furthered the foundation's mission to safely reduce the number of children in foster care and improve well-being outcomes of children and families.
---
Jennifer Gutowski, MHA, FACHE
Director, Southern Arizona VA Health Care System
Jennifer S. Gutowski was appointed director of the Southern Arizona VA Health Care System (SAVAHCS) on February 2, 2020. She joined the VA in 1999 and has a track record of progressive professional development and career growth spanning field management experience, operations support, and program management. Ms. Gutowski served as Director of the VA Pacific Islands Health Care System Honolulu from May 2017 to January 2020. In that position, she oversaw a broad range of medical services, with an annual budget of over $335 million with more than 1,400 employees and serving approximately 129,000 Veterans throughout Hawaii, Guam, American Samoa and Saipan in the Commonwealth of the Northern Mariana Islands. Ms. Gutowski was Interim Director of the SAVAHCS from January 2016 through March 2017. She served as the System's Associate Director from July 2012 through January 2016 and again from March through May 2017. Prior to 2012, Ms. Gutowski had served as Acting Associate Director and Assistant Director of the Edward Hines, Jr. VA Hospital near Chicago, and held various positions at the VA Long Beach (California) Health Care System. Ms. Gutowski graduated with a master's degree in Health Administration from Tulane University in New Orleans. She is also a Certified Healthcare Executive, a Fellow of the American College of Healthcare Executives (FACHE) and a graduate of the VA Executive Career Field. She has received awards and other recognition for her growing responsibilities and leadership within VA. The SAVAHCS is comprised of a VA Medical Center in Tucson, and seven community clinics located in Safford, Casa Grande, Sierra Vista, Yuma, Green Valley, and Northwest and Southeast Tucson.
---
Rocio Kary
Western Region Military Liaison, Raytheon Missiles & Defense, Ambassador - Arizona, Military Women's Memorial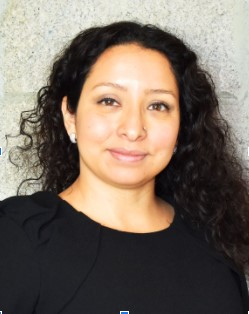 Rocio is a displaced Texan and Air Force disabled veteran. She is married to a USAF disabled veteran, and a mother of two. Rocio is the daughter of immigrants raised off blue-collar work. She worked 12 years at the CIA in Personnel Security, Cybersecurity, and as a Federal Polygraph Examiner. While there, she also volunteered as a Veterans Employee Resource Board Member, and co-created a Woman Veteran Employee Resource Group.
Rocio has been an independent contractor with Customs and Border Protection as a Federal Polygraph Examiner, and she has worked as a State Unemployment and Federal Pandemic Benefits Fraud Adjudicator. She has also worked in quality management and project coordination in construction with a Federal Contractor. Rocio is now a contractor to Raytheon as a Military Liaison, with an offer to join as a Raytheon employee in the same position.
---
Russ Mascari
Detachment Public Relations Officer, Southwest Division and Arizona Department Social Media Officer, Arizona Department Marines Assisting Marines Officer, Marine Corps League Detachment 757 Lake Havasu City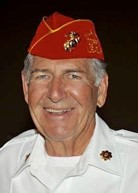 Russ Mascari joined the Marine Corps in 1953 and he was honorably discharged in 1961. He then attended the University of Wisconsin at Madison. For the next 40 years in his business career, he spent most of his time in sales, as an Independent Sales Representative for several years, and he continues to work with associates in Tokyo.
Russ joined Essential Industries, Inc. of Merton, Wisconsin in 1982, and during his 16 years with the company he served as a Commissioned Salesman, Sales Manager, Vice President of Sales, President and partner. He led the company through a period of market expansion and sales growth. Russ has conducted seminars on trade practices, salesmanship and management during his career; and he has worked internationally in Europe, Canada, Mexico, New Zealand, Australia, Singapore, Korea, China and Japan.
Russ retired in 1998, and he joined the Marine Corps League (MCL) Detachment 757 Lake Havasu City in 2013. He has served as Junior Vice Commandant, Senior Vice Commandant and Commandant. He was named the Detachment's Marine of the Year 2020-2021. He is currently serving as Detachment Public Relations Officer, Southwest Division and Arizona Department Social Media Officer and Arizona Department Marines Assisting Marines Officer. In his many roles with the MCL, Russ helps to spread the word, mission and good work of Be Connected with members of the Lake Havasu City Community and MCL Detachments throughout Arizona.
---
Chris Norton
Director, US Department of Veterans Affairs, Phoenix Regional Office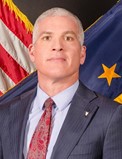 Chris Norton was appointed Director of the Department of Veterans Affairs Phoenix Regional Office in June, 2016. Mr. Norton is responsible for administering compensation, pension and vocational rehabilitation benefits for over 560,000 veterans and their families from the state of Arizona. In addition, the Phoenix Regional Office oversees home loan guarantee benefits for veterans from California, Arizona, Nevada, and New Mexico, and supports a National Call Center.
Prior to his current position, Mr. Norton held the position of Director in the Albuquerque Regional Office. Mr. Norton began his career in 1999 in the entry-level position of Veterans Service Representative with the San Diego Regional Office and credits his experience as a front-line employee with instilling a true sense of mission in service to our nation's veterans.
---
​​​​Steven J. Sample, MS, CHC, VHA-CM
Associate Director, Northern Arizona VA Health Care System
​Steve Sample was appointed Associate Medical Center Director at the Northern Arizona VA Health Care System (NAVAHCS) effective July 18, 2021. Mr. Sample provides direct oversight of all business operations for the healthcare system. He also served as the Interim Medical Center Director for NAVAHCS from August 2, 2021, through April 9, 2022. Additionally, he served as the Interim Associate Medical Center Director for NAVAHCS from January 31, 2021 through July 10, 2021. Prior to arriving in Prescott, he served as the Assistant Medical Center Director for the Southern Arizona VA Health Care System in Tucson. Mr. Sample is a 2017 graduate of Leadership VA (LVA) and Health Care Leadership Development Program (HCLDP). Mr. Sample joined the VA as the Tucson VA Compliance Officer in 2007. He subsequently served as the team lead for the Office of Compliance and Business Integrity's Consultation and Assessment Section under VHA's Quality, Safety and Value. Prior to his tenure with the VA, Mr. Sample served in a variety of leadership positions, completing 23 years of service in the Air Force. He was a command pilot and flew combat missions during Operations Desert Storm and was the deployed commander of a combat flying expeditionary squadron during Operation Allied Force. Mr. Sample is a graduate of the Air War College and Air Command and Staff College.
---
Alyshia Smith
Medical Center Director, Phoenix VA Health Care System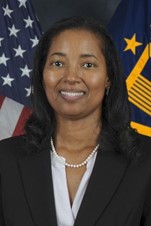 Dr. Alyshia Smith was appointed as the Medical Center Director on June 21, 2020 and served as interim director since October 28, 2019. Dr. Smith joined the Phoenix VA Health Care System in September 2015 as the Associate Director for Patient Care Services and Nurse Executive. As the longest serving Phoenix VA executive leader, Dr. Smith possesses a deep understanding of the Phoenix VA culture, strong community relationships, and clinical expertise. She has nearly 25 years of leadership experience and is responsible for the leadership and strategic direction for more than 1,350 staff in Nursing, Social Work, Sterile Processing Service, and the Chaplain Service. Dr. Smith recently completed a temporary assignment as the Deputy Chief Nursing Officer for VHA, and served as the lead ADPCS for VISN 22, and the Nurse Executive Leadership Board. Dr Smith began her VA career as the Deputy Chief Nurse at the Washington DC VA Medical Center in 2010, where she was responsible for nursing operations. She led the implementation of a hospital-wide cardiac monitoring system, facilitated the opening of the Emergency Department (ED) Overflow Unit and ED Fast Track Area, a newly constructed inpatient unit and short stay unit. Prior to coming to the VA, she worked in a large, complex hospital in the private sector where she held roles as Registered Nurse, Nurse Manager and Senior Nursing Director for Medical Surgical Services and later for Professional Practice. Dr. Smith earned a Bachelor of Science in Nursing degree from the University of North Carolina at Chapel Hill, a Master of Science and Doctor of Nursing Practice from the University of Maryland, and a Post Master's Certificate in Business and Health Care from Johns Hopkins University. She has served as clinical faculty with nursing programs at Georgetown University and the University of Maryland, and is board certified by the American Nurses Credentialing Center as a Nurse Executive, Advanced. She is a member of the American Organization of Nurse Leaders, and the American College of Healthcare Executives.
---
Jami Snyder
Director, Arizona Health Care Cost Containment System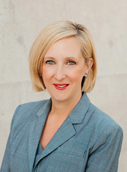 Jami Snyder serves as Director of the Arizona Health Care Cost Containment System (AHCCCS), overseeing Arizona's Medicaid and CHIP program, offering care to more than 2.2 million Arizona residents. She was appointed by Governor Doug Ducey on January 5, 2019, after having served as the agency's deputy director since December 2017.
With more than 20 years of public and private sector experience in the health and human services industries, Ms. Snyder's areas of expertise include regulatory oversight, policy-making and leadership development. Prior to joining AHCCCS, Ms. Snyder served as Medicaid Director for the state of Texas. She currently serves as the board president for the National Association of Medicaid Directors and is a 2013 Flinn-Brown Civic Leadership Academy Fellow.
---
Drew Trojanowski
Assistant Vice President - Strategic Initiatives, Arizona State University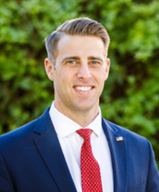 Drew Trojanowski is Assistant Vice President, Strategic Initiatives, for Arizona State University's Knowledge Enterprise. In this capacity, he is responsible for helping to develop a dynamic capacity at ASU to accelerate technology and create an agile workforce for national security that can be used to enhance regional and local economies.
Prior to joining ASU, Trojanowski was a Presidential Commissioned Officer on the White House Domestic Policy Council (DPC) and Special Assistant to the President (SAP). In these roles, he oversaw the departments of Veteran Affairs, Defense, Labor and NASA. During his tenure, Trojanowski was the policy lead on three executive orders and 56 regulations, including the MISSION Act and the PREVENTS Initiative. Before joining the White House in 2018, he served two years as the Military Legislative Assistant to U.S. Senator John McCain, Chairman of the Senate Armed Services Committee.
Trojanowski is a career public servant. He began as a scout/sniper in the U.S. Army, deploying to both Iraq and Afghanistan, serving our nation's military for a decade. He was also an overseas combat advisor to a foreign military in the realms of personnel, intelligence, civil affairs and operations. After transitioning to the Arizona National Guard, he developed long-range plans for the Joint Counter Narco-Terrorism Task Force, including budget and staffing requirements, as well as implemented statewide training programs and policies.
Following his active military service, in 2015, Trojanowski joined the Mesa Chamber of Commerce, where he facilitated the creation of the Mesa Industry and Defense Council (MIDC), a consortium of more than 70 defense and aerospace companies, as well as created a nationally recognized statewide workforce development pipeline. He left the Mesa Chamber to work for Senator John McCain as staff lead on all defense and veteran's issues. During Trojanowski's tenure with Senator McCain, he oversaw Arizona defense priorities for the annual National Defense Authorization Act (NDAA) and penned several successful pieces of legislation, including crafting and advancing the MISSION Act - a new law that transforms the VA into a high-performing and integrated 21st century healthcare system.
---
Thomas Winkel, MA, LPC, NCC
Director, Arizona Coalition for Military Families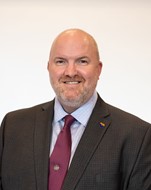 Thomas is the Director of a nationally-recognized collective impact initiative focused on building Arizona's statewide capacity to care for all service members, veterans, their families and communities. He was a principle team member in reducing the deaths by suicide among Arizona National Guard members from the highest level in its history to zero for over three years. He is also a principle leader in the creation and implementation of both Be Connected and the Arizona Roadmap to Veteran Employment.
Mr. Winkel worked on the development of the White House Executive Order - PREVENTS, is on the Governor's Workforce Arizona Council and Commission for Service and Volunteerism, has spoken, nationally, internationally, at the White House and at Congressional Hearings on a range of subjects and has been the Lead and Co-Lead on Arizona's Governor/Mayor Challenges SAMHSA/VA Team for the past 11 years.
Mr. Winkel is a combat veteran of the United States Marine Corps and served in the Arizona and Oregon Army National Guard. His service in the U.S.M.C. included tours in Japan, the Philippines and Operation Desert Shield/Desert Storm during the first Gulf War.
---
Col. (ret) Wanda Wright
Director, Arizona Department of Veterans' Services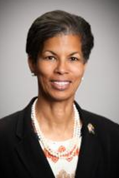 Arizona Department of Veterans' Services Director, Col. Wanda Wright is the third generation of her family to serve in the U.S. military, and she has three decades of military experience. Col. Wright holds a B.S. in Management from the U.S. Air Force Academy, a M.B.A from Webster University in South Carolina, a M.P.A. from the University of Arizona, and a M.A. in Educational Leadership from Arizona State University. In 2018, Col. Wright was appointed to the VA's Advisory Committee on Women Veterans, an expert national panel that advises the secretary on issues and programs impacting women veterans.
---
Courtney Baker, PsyD
Clinical Psychologist, Phoenix VA Health Care System

Dr. Baker is a Clinical Psychologist and team lead in the Posttraumatic Stress Disorder Clinical Team (PCT Team) at the Phoenix VA Health Care System. She is regional trainer for Strength at Home, an evidence-based treatment for Veterans who engage in intimate partner violence. She specializes in using evidence-based practices to treat PTSD in individual and group formats along with providing services via telemental health. Additionally, she specializes in assessment of PTSD using the Clinician-Administered PTSD Scale for DSM-5 (CAPS-5). Her primary interests are in Trauma and Stressor Related Disorders, including associated features such as moral injury and shame. In addition to clinical duties, Dr. Baker is part of ongoing IRB approved research within the VA.
---
Michael Brice
President, BW Cyber Services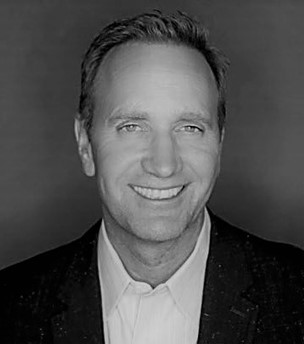 Michael Brice is the Founder and President of BW Cyber, as well as the Lead for the firm's Virtual Chief Information Security Officer (vCISO) service offering. Michael has more than 30 years providing technology, security, and related cybersecurity consulting solutions for multiple industries, including deep commercial experience in the financial services industry as well as classified government operations.
After graduating from college, Michael served as an officer in the US Marine Corps where he received specialized training by the National Security Agency in Signals Intelligence. His experience in the Marine Corps include multiple deployments (classified and unclassified) to include serving in the First Gulf War.
Michael has held executive and C-Level positions leading IT strategy, security, and related enterprise services for blue chip consultancies and publicly traded corporations. As the president of BW Cyber, he has personally provided multiple strategic C-Level cyber-consulting engagements in support of highly-regulated financial services organizations – to include strategic support as a direct report to the CISO at one of the world's largest hedge funds.
---
Joanna Carr
Research and Policy Director, Arizona Housing Coalition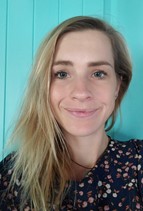 Joanna Carr is the Research and Policy Director at the Arizona Housing Coalition. She holds a Bachelor's Degree Psychology and Sociology from Sheffield Hallam University, England, and a Master in Public Administration from Grand Canyon University. With a background in direct services, Joanna spent 9 years working with households experiencing homelessness, including as a case coordinator for the Supportive Services for Veteran Families program in Maricopa County. Joanna is now involved in a number of projects that center around local level advocacy, education and coordination relating to ending homelessness. Joanna serves as co-chair of the Arizona Balance of State Homeless Veterans workgroup, leads the Maricopa County Veteran Inflow Working Group and sits on the Arizona Balance of State Continuum of Care Governance Advisory Board.
---
Karen Charles, LCSW
Healthcare for Homeless Veterans/HUD VA Supportive Housing Supervisor, Kingman Community Based Outpatient Clinic, Northern Arizona VA Healthcare System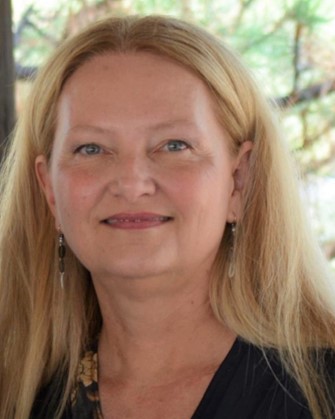 Karen Charles, Licensed Clinical Social Worker, is the Supervisor for the Healthcare for Homeless Veterans (HCHV)/ HUD VA Supportive Housing (HUD VASH) program in Mohave County for Northern Arizona VA Healthcare System (NAVAHCS). Karen has 25 years of experience at the Master's level in Medical Social Work, Mental Health, and as a Small Business Owner/Clinician of her Private Counseling Practice. She has been a volunteer in an inpatient Hospice unit and at bereavement camps for kids. Her greatest professional satisfaction comes from using her skills to positively impact HCHV Program processes and improving the lives of Homeless Veterans.
---
Carol Combs
Caregiver Support Program Manager, Phoenix VA Health Care System

Carol received both her Bachelor's and Master's Degrees in Social Work at Arizona State University. She began her career working with the Area Agency on Aging, Ombudsman Program, assisting caregivers advocating for their loved one's residing in long term care facilities. She began working at the PHX VA Healthcare System in 2005. While working with the Veterans, Carol has continued to expand her career completing her Clinical License with the Board of Behavior Health. She has worked in Inpatient Mental Health , Inpatient Medicine and Outpatient settings providing direct care to Veterans as well as supervisory care to staff and students of ASU. Carol has managed the Phx Caregiver Support Program since 2016 and was officially hired as the Caregiver Support Program Manager in March 2019. She has implemented standard practices and procedures that have been instrumental in guiding the Program and the Program's 32 interdisciplinary staff.
---
Kristen Ellis, RDN
Clinical Dietitian and Patriot Pantry Coordinator, Southern Arizona VA Healthcare System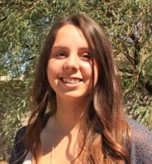 Kristen Ellis is a Registered Dietitian Nutritionist with the Southern Arizona VA Healthcare System. She began her post graduate studies working with Veterans at the Charles George VA Medical Center in Asheville, NC prior to accepting a position at SAVAHCS. In 2020, she began a nutrition program at SAVAHCS called the "Patriot Pantry", which aims to help reduce food insecurity amongst Veterans by providing emergency food supplies, grocery store gift cards, and additional community resources to eligible Veterans.
---
Kent Ellsworth
Executive Director for Transportation, Verde Valley Caregivers Coalition
Kent Ellsworth is a visionary leader in community-based health and human services program development in multiple service areas including: care transitions, residential care, housing, adult day support, behavioral health care, end-of-life care, and others. Kent has served as Executive Director of Verde Valley Caregivers Coalition since June, 2010, bringing to the position extensive experience relevant to his role as a community-based health services administrator. He has over 30 years of experience which includes 15 years as Director of Elder Care Services at Missoula Aging Services. His experience also includes: Director of Aging Services and Business Development at Catholic Charities of San Francisco; Associate Executive Director of Whistlestop senior transportation services in San Rafael, California; and Executive Director of Bay Area Community Services. Kent earned a B.A. in Foreign Language and Political Science at Arizona State University and has attended the National Leadership Institute of the U.S. Administration on Aging at the University of Denver.
---
Patrick Farrell
President, Jerry Ambrose Veterans Council of Mohave County, INC (JAVC)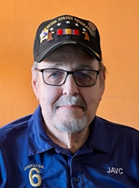 I am a US Navy, Vietnam Era, Veteran with four years' active service. The majority of my working life was with the US Postal Service, and I retired as the Postmaster of a mid-size Post Office.
My wife Casey and I moved to Arizona in 2004 after retirement. Later I returned to work for DES as a DVOP and them LVER and retired after 3 years. Seeing the gaps in earned benefits and reality for our military veterans, I joined the JAVC and have been the President for over 10 years. As a result of my efforts I was selected for the Arizona Veterans Hall of Fame in 2015.
Working with a mixed group of veterans, civilians, agencies, non-profits, organizations, employers, government agencies and many others, we have grown the JAVC from a very small group providing assistance to veterans, adding Stand Downs and Resource Fairs, starting up three Veterans Treatment Courts and now transitional housing to homeless veterans and truly making a difference in our communities. Ours is a Village. With the cooperation of over 50 resources, we have assisted over 3,000 veterans.
---
Anthony Gilbert
Program Manager of Military and Veteran Recruitment, Raytheon Missiles and Defense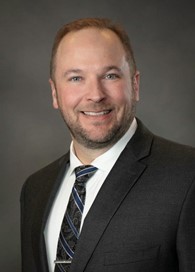 Tony began his career in the United States Army as a Military Intelligence Systems Integrator in 1996 and spent five years in that position. He was selected for recruiting duty in 2001 and started his recruiting career in 2002 in Atlanta, Georgia, and spent a total of 15 years with the Army Recruiting Command in varying positions and locations around the country.
Prior to his retirement in 2016, Tony participated in the Hiring our Heroes Corporate Fellowship Program with the Lockheed Martin Space Business Area supporting the University Talent Acquisition Team. He was hired in May 2017 after completion of his fellowship with the distinction of being the first fellow hired with this program. He spent 4.5 years with Lockheed Martin. He recently joined the Raytheon Missiles and Defense team as the Program Manager of Military and Veteran Recruitment.
---
William Glennon
VSD Central Region Manager, Arizona Department of Veterans' Services

William "Bill" Glennon retired from the United States Air Force after 21 years of honorable service. Bill has served the State of Arizona and the military connected community for nearly 7 years as a Veteran Benefits Counselor and as the Central Region Manager for the Veteran Services Division of the Arizona Department of Veterans' Services. He manages a team of 14 Veteran Benefits Counselors who advocate for Arizona's service members, veterans and their families in pursuit of their federal and state veteran benefits.
---
Barbara Goe
Supportive Services For Veteran Families (SSVF) Program, Team Lead, U.S. VETS-Phoenix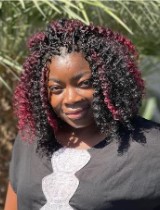 Barbara is a mother of two wonderful and energetic boys with more than eight years of experience working directly to help better her community. In past roles, she has worked in the hospital setting, and as a substance abuse and recovery counselor. In her current role at US VETS SSVF, she works as the team leader serving those who served. Her day to day includes working closely with veterans to secure safe, permanent housing solutions. She holds a Master's degree in counseling substance abuse and recovery, and her passions include hiking, tacos and running after her boys.
---
John Guse
Supervisor, Public Contact Team, US Department of Veterans Affairs, Phoenix Regional Office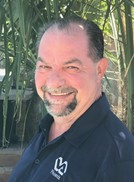 John Guse is a Supervisory Veterans Service Representative (SVSR) currently working at the Phoenix Regional Office in Arizona and recently detailed to the Office of Strategic Engagement as a Writer/Editor. He has served as an Appeal Team, Education Team, and Pre-Development Team Veterans Service Representative (VSR) before his promotion to his current SVSR position. He served as the Phoenix Legacy Appeals Team Supervisor for four years before disbanding the team in April 2021. He has been with the Veterans Administration since July 2009.
---
J. Irene Harris, Ph.D.
Clinician Investigator, VA Maine Health Care System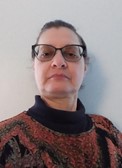 Dr. J. Irene Harris has been a Clinician Investigator in the VA Healthcare System since 2013, including positions in Minneapolis, Bedford, and Maine. She has been affiliated with the University of Minnesota Medical School since 2006 and holds the rank of associate professor. Harris holds master's degrees in Education from College of St. Rose, Albany, New York, and in Rehabilitation Counseling from SUNY, Albany, as well as a Ph.D. in Counseling Psychology from Texas Tech University, Lubbock, Texas. She has been doing research in spirituality and mental health for 30 years, with a focus on spiritually integrated care for moral injury, addiction, and PTSD. Harris also provides national leadership through positions on the American Psychological Association's Task Force on Serious Mental Illness and Serious Emotional Disorders, The Office of Mental Health and Suicide Prevention's Recovery Transformation Workgroup, and as chair of VA's Mental Health Lived Experience Community of Practice.
---
Georg Hishaw, MD
Medical Director of Polytrauma; Program Director, Department of Neurology, Associate Professor of Neurology & Psychiatry, Southern Arizona VA and University of Arizona School of Medicine
Dr. Hishaw is an Associate Professor of the departments of Neurology and Psychiatry at the University of Arizona. He completed training in a combined residency in neurology and psychiatry at the University of Arizona Health Sciences. He is the only resident to have become chief in both departments. He then went on to a fellowship in behavioral neurology as the Evelyn F. McKnight Fellow. He later joined the University of Arizona Health Sciences as faculty in 2008.
Currently, Dr. Hishaw splits his time between the University of Arizona where he is the
Residency Director for the department of Neurology and runs a clinic with the Banner Alzheimer's Institute in Tucson focused on dementias and traumatic brain injury as well as being the Medical Director of the Polytrauma program at the Southern Arizona VA with a focus on traumatic brain injury and the possible development of neurodegenerative processes.
His goal is the continued education of patients, families, students and colleagues on the complexities of the dementias and traumatic brain injury.
---
Jennifer Hopek
Caregiver Support Program Facility Manager, Southern Arizona VA Healthcare System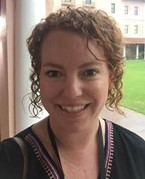 Ms. Hopek is a Licensed Clinical Social Worker and the Facility Manager for the Caregiver Support Program at the SAVAHCS. Ms. Hopek has been with the VA for 10 years and has served the Veteran population in various programs to include mental health, homeless programs and Geriatrics and Extended Care. In her current role Ms. Hopek is a champion for inclusive care and believes that supporting caregivers is key in assisting Veterans in their desire to age in place.
---
Marzette King
Mobility Manager, Patient Operations, Phoenix VA Healthcare System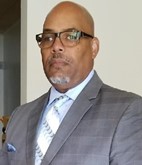 Marzette King has been employed by the Federal Government for a total of 43 years. He served in the United States Marine Corps for 3 years. He is a certified Mentor and certified Mediator with managerial experience. He is also a musician and band leader.
---
Kimberly Kordik, MACCJ
Rating Veterans Service Representative, US Department of Veterans Affairs, Phoenix Regional Office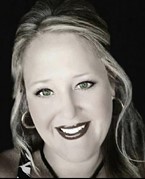 Kimberly Kordik currently serves as a Rating Veterans Service Representative at the Phoenix Regional Office. She is the former Military Sexual Trauma (MST) Coordinator and still serves as the MST subject matter expert for the Regional Office. She continues cultivating relationships with veterans, family members, elected officials, Veteran Service Organizations, academia, public and private partners, the VA medical community and other community members to further VA's goals and interests as it pertains to military sexual trauma.
Ms. Kordik began her VA career in February 2008 in the National Call Center. Ms. Kordik went on to serve as a Veterans Service Representative and then Rating Veterans Service Representative.
A native of Southern California, Ms. Kordik holds a Bachelor in Biology (Exercise Science) and a minor in Physiology from Concordia University, Irvine and a Master's degree from Arizona State University in Criminal Justice and Criminology with an emphasis in International Sex Trafficking and Girls in Gangs.
---
Dr. Isabel Kozak, DNP, ANP-C, RN
Assistant Chief of Staff for Community Medicine, Phoenix VA Health Care System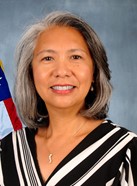 Isabel Kozak, DNP, ANP-C, RN, is the Assistant Chief of Staff for Community Medicine at the Phoenix VA Health Care System. She is the Mission Act and Referral Coordination team champion. She has been an Adult Nurse Practitioner since 1999 specializing in Orthopedics and Spine Surgery. She earned her Nursing Undergraduate and Graduate Degrees from the State University of New York in Buffalo, and her Doctorate in Advanced Leadership from Chamberlain College of Nursing.
Prior to being a Nurse Practitioner, Dr. Kozak was a Registered Nurse in the ICU and Emergency Departments. She has received multiple awards including ASU Preceptor of the Year, VA Secretary's Award for Excellence, Nursing Excellence in Advanced Practice, and Excellence in Government Outstanding Alumni award. She is a respected leader in the nursing community, and a past member of the AZ State Board of Nursing Advanced Practice Advisory Committee.
She was born and raised in the Philippines with bachelor's degrees in English and Education. In Arizona, Dr. Kozak is the co-founder of Veggies for Veterans in partnership with Diana Gregory Outreach Services, a transitional veteran nutritional outreach program since 2017. She is a strong supporter of Veteran and nutrition initiatives and regularly volunteers for international medical missions. Isabel was a founding board member of Papago Archery Association and was the State of Arizona Masters Archery Women's Outdoor and Indoor champion from 2017 - 2019. She is an active member of the American Academy of Nurse Practitioners and Global Caring Foundation. Dr. Kozak is a graduate of Leadership VA 2021 and Diffusion of Excellence Shark Tank Fellow Program 2021.
---
Jonathan Lifshitz, PhD
Research Professor & Lead Scientist, Department of Child Health, University of Arizona College of Medicine - Phoenix & Phoenix VA Health Care System & The CACTIS Foundation

Jonathan Lifshitz, PhD, leads the Neurotrauma & Social Impact research team as a joint venture between the Phoenix VA Health Care System, University of Arizona, and Phoenix Children's Hospital. The research focuses on restorative and regenerative treatments for traumatic brain injury as it develops into chronic neurodegenerative disease. We investigate domestic violence, child abuse, gender imbalance, marital norms, and Veteran mental health. The goal is to translate findings to improve the health of our communities through precision diagnostics, rehabilitation, and new knowledge.
He earned a Bachelors in Neuroscience from UCLA, a PhD in Neuroscience from University of Pennsylvania, and completed fellowships at UPenn and VCU. He leads local, state, and federal funded projects, including ones on cognitive rehabilitation, cardiovascular risk factors, systemic effects of brain injury, and vital imaging. Currently, he is the scientific director for regional and national consortia to understand traumatic brain injury arising from domestic violence. He chaired the Arizona Governor's Council on Spinal and Head Injury, co-hosts the UArizona COM-P podcast ReImagine Medicine, and is the Lead Scientist and Director of Research and Development for The CACTIS Foundation.
---
Ayla Linder
Program Manager - Employer Engagement | Career Navigation | SkillBridge, Arizona Coalition for Military Families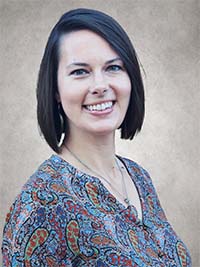 Ayla is an Air Force Combat Veteran, having served most recently at Davis-Monthan AFB in Tucson, Arizona. Following her career in The United States Air Force, Ayla worked for two years for Arizona Coalition for Military Families (ACMF) in the capacity of a contractor, copy editing, managing, and uploading partner profiles/resources. Having enjoyed her role as a certified resiliency leader in the USAF, Ayla continued to seek avenues of service within social services within Tucson. She found a fulfilling role with AmeriCorps, as a Community Resource Liaison. Ayla excelled at making connections with various Tucson non-profits and local businesses, further broadening the reach of The Community Schools Initiative at Higher Ground. Ayla simultaneously gained proven experience within the federal sector in the satellite Internet industry by managing a $500k prime vendor contract for three years providing high-speed Internet to geographically separated military bases around the world for her family's small business. Ayla is now the Program Manager of Career Navigation and Employer Engagement at ACMF, working diligently with program partners to provide end-to-end support for all career seekers and employers. She and her husband own and operate a local fine carpentry business in Tucson as well. Ayla has a B.S. in Entrepreneurial Studies at GCU and is currently attending graduate school to earn her M.S. in Leadership.
---
Linda MacLeish, LPC, E-RYT
Therapist and Educator, Franciscan Renewal Center - Casa Military Ministry

Linda MacLeish is a licensed professional therapist and registered yoga teacher. Her background includes working with fire, police and military personnel where she was involved in emergency medical systems, fire prevention and control, and public fire safety and burn prevention education through the Delaware State Fire School. When she moved to Arizona in 1979, she founded LMJ Associates, a management and organizational business providing consultation and training to Fortune 500 companies, private sector businesses, governmental entities and nonprofit organizations. Linda has a strong commitment to the integration of mind-body-spirit approaches in her trauma work, and she has had extensive training and education in these areas.
Linda grew up as an Air Force Brat, and has had many family members who served in the military during WWII, Korea and Vietnam along with nephews who are currently serving now. She is a professional volunteer with the Franciscan Renewal Center serving as a behavioral health resource for the Veterans Ministry, Coordinator for the St.Francis Retreats, coordinated a spiritual companioning pilot, currently leading the Building Spiritual Strength program, an eight session model to Arizona service members and veterans. She also assists with education of emergency service personnel with veterans issues.
---
Cristopher McHugh
Mobility Manager, U.S. Department of Veterans Affairs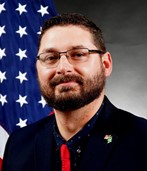 Cristopher McHugh currently serves the Northern Arizona Veterans Affairs Health Care System as the Mobility Manager. He assumed this role in October of 2021 and enjoys the department's focus on improving the Veteran and Employee experience.
Previously, Cristopher was a Lieutenant with the Veterans Affairs Police Department. He joined the VA in 2012 as a work study while attending Embry-Riddle Aeronautical University in Prescott, AZ. He later accepted a position as a full-time employee with the Police Department as a Dispatcher, then Police Officer.
Prior to joining the VA, Cristopher served in the United States Army from 2002 to 2006 and later the National Guard from 2007 until 2012. During this time, he worked as a Forward Observer then as a Blackhawk Crew Chief.
---
Penny Miller, LCSW
Community Resource & Referral Center (CRRC) Coordinator, Phoenix VA Health Care System

Penny Miller has served as a social worker with the Health Care for Homeless Veterans programs for the Phoenix VA Health Care System since 2008. She has been in her current role as the Community Resource & Referral Center (CRRC) Coordinator since November 2016 where she values the opportunity to work with a diverse team serving homeless Veterans and those Veterans at risk for homelessness. Prior to the CRRC, Penny has worked as part of the Phoenix VA Homeless Outreach Team, as a Contract Housing Liaison, and in the Veterans Justice Outreach Program. Penny has obtained both her Masters of Social Work and her Bachelors of Science in Criminal Justice & Criminology from Arizona State University.
---
Jocelyn Muzzin, LCSW
Coordinated Entry Specialist, Southern Arizona VA Health Care System & Tucson Pima Collaboration to End Homelessness

I am a Licensed Clinical Social worker and have been working in the Southern Arizona VA Health Care System's (SAVAHCS) Health Care for Homeless Veterans (HCHV) program since 2015. I serve on the Board of the Tucson/Pima Collaboration to End Homelessness (TPCH) and serve on multiple committees within TPCH and the Balance of State Continuum of Care focused on ending homelessness in our state.
---
Doreen Nicholas
Survivor Engagement and Systems Change Specialist, Arizona Coalition to End Sexual and Domestic Violence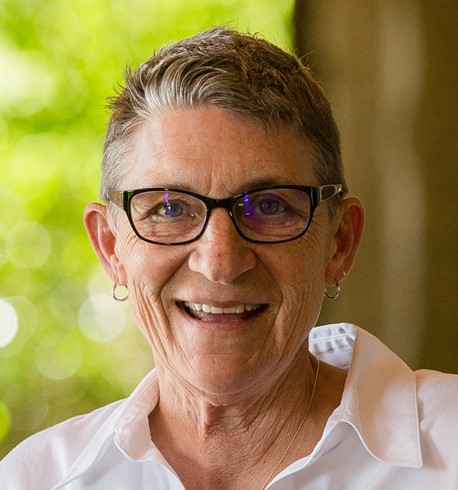 Doreen Nicholas is the Survivor Engagement and Systems Change Specialist at the Arizona Coalition to End Sexual and Domestic Violence. She has over 40 years of experience both personally and as a worker in the anti-sexual and domestic violence movements. She served on the Executive Board of the Arizona South Asians for Safe Families from 2004-2019.
Doreen is a faculty member of the Arizona Victim Assistance Academy and the National Organization for Victim Assistance. She works to assist communities to better provide a coordinated, compassionate, informed response to domestic violence. Ms. Nicholas does community trainings on the local, state, national and international levels.
---
Laura Priest, MPA, LCSW
Assistant Chief of Social Work, Northern Arizona VA Health Care System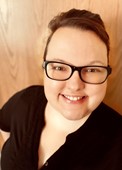 Laura Priest is the Assistant Chief of Social Work for the Northern Arizona VA Health Care System. Ms. Priest is a Licensed Clinical Social Worker, having received her Master's Degree in Social Work from Arizona State University in 2014. Ms. Priest also has a Master's Degree in Public Administration and has over 20 years' experience in social work services. Ms. Priest is passionate about making a difference in the lives of those she serves. A spouse of a USMC veteran and sister to an active duty soldier in the Army, she is uniquely poised to provide support and compassion to Veterans and their family members. Ms. Priest enjoys building upon her professional skills as well as helping other social workers reach their full potential within their careers. When Ms. Priest isn't at work, she enjoys camping and going on adventures with her family where they often visit ghost towns and old cemeteries.
---
Anthony Reed
Manager, Army Transition Assistance Program (TAP) at Inverness Technologies
Born and raised in the projects on the South Side of Chicago, Dr. Anthony Reed was able to stay away from the perils of gangs, drugs, crime and jail because of athletics and his intellect. He was able to receive an athletic scholarship at one of the elite high schools in the city – Lindblom Technical High School. He attended the University of Illinois on a baseball scholarship, graduating with a Bachelor of Arts degree in English and Journalism with a secondary education certification.
Anthony then became a copyeditor for a Pulitzer Prize winning columnist at the Chicago Sun-Times newspaper. He joined the military when he became a father, ultimately serving 21 years in the U.S. Army, mostly as a Senior Non-commissioned Public Affairs Officer. During his military career, he earned a Master of Arts degree in Communications. While residing in Dubai, Anthony earned a Master of Arts degree in Educational Leadership from the University of Arizona-South, and recently earned his doctoral degree in Secondary Educational Leadership from Grand Canyon University. Dr. Reed serves as the Executive Director of the United Way of Sierra Vista & Cochise County, and as the Manager of Fort Huachuca's Transition Assistance Program.
---
Dylan Richard, PhD
Graduate (unlicensed) Psychologist, Phoenix VA Health Care System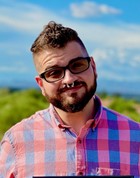 Dr. Richard (they/them; pronounced "REE-shard") is currently a Graduate (unlicensed) Psychologist at the Phoenix VA, working in the General Mental Health Clinic as part of BHIP Team Bravo. Dr. Richard received their PhD in Counseling Psychology from the University of Southern Mississippi and completed their predoctoral internship at the Phoenix VA as a Trauma/General Mental Health Intern. There, they spent the full year working within the General Mental Health Clinic (focusing on working with LGBTQ+ Veterans and in the full DBT Program) and completed rotations on the Inpatient Psychiatric Unit and PTSD Clinical Team. Prior to internship, Dr. Richard was an extern at the Biloxi VA where they rotated through the MST/LGBT rotation and the inpatient unit. Dr. Richard also completed a full year-long practicum placement at a residential unit focusing on sexual impulsivity, sexual trauma, DBT skills, and psychological testing. While Dr. Richard is a generalist at heart, they have a passion for gender and sexuality affirmative psychotherapy, sex and kink positivity, sexual trauma and complex trauma therapy, and serious mental illness/personality disorders. After licensure, Dr. Richard plans to pursue certification as a Sex Therapist through the American Association of Sexuality Educators, Counselors, and Therapists (AASECT).
---
Amanda Van Hofwegen, LCSW
Military Sexual Trauma Clinical Lead, Phoenix VA Health Care System

Amanda has worked at the Phoenix VA for 10 years and has served in the Military Sexual Trauma Clinic for almost 5 years. She fulfills numerous administrative duties, has served as the Acting MST Coordinator and also has extensive experience providing evidence-based psychotherapies in group and individual format across various levels of care. She is a certified provider in numerous evidence-based modalities, with an emphasis on trauma-focused treatment. Amanda coordinates and participates in up to 15 MST outreach events a year and provides over 20 annual trainings to local and national staff and community stakeholders on the topics of MST, PTSD, and Trauma-Informed Care. Amanda serves as Co-chair for both the RISE UP Workgroup and Green Dot Bystander Intervention Workgroup, as well as various other committees that work to decrease and prevent harassment and improve the culture of our healthcare system for both staff and veterans. She has also represented the MST clinic in Mental Health Media Days with local news channels, has advocated for the rights of MST Veterans with members of congress, and continues to work with stakeholders to improve education and connection to care for MST veterans.
---
Sonia Vasquez
Employer Engagement Coordinator & Military Spouse Lead, Arizona Coalition for Military Families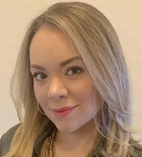 Sonia Vasquez is the Employer Engagement Coordinator and Military Spouse Lead for the Arizona Coalition for Military Families. She has been involved with the military community for over 14 years, and she feels honored to help Service Members with their transition from active duty into the civilian sector while supporting Veterans with resources and career navigation. As a Military Spouse herself, she has seen the struggle of pursuing a career when having to move every so often. This is why she makes it a priority to help military spouses find long-term remote opportunities they can maintain while supporting their Service Members throughout their military career. Her goal is to continue to provide services to the Military Community by connecting and educating employers about the benefits of having a Veteran or a Military Spouse on their team.
---
Christopher Vertrees
Transportation Program Administrator, SouthEastern Arizona Governments Organization (SEAGO)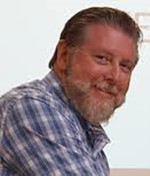 Chris has been working in the transit field for almost 20 years, and he joined the SouthEastern Arizona Governments Organization in May 2010 as a transportation planner. As Transportation Program Administrator for SEAGO, he has focused much of his energy on expanding the regional transit network in rural Southeast Arizona. Chris led the development of SEAGO's Mobility Management Program and Coordinated Mobility Training Program. Since 2016, Chris has secured over $1.5 million in grants that have led to the development, improvement and expansion of transportation services throughout the region with the focus on improving access to medical and food services for the elderly, disabled, low income, homeless, and our veterans. Chris has a Master's Degree in Business Administration, and he is a Certified Public Manager.
---
Michael Watson, Ph.D.
Outreach Specialist, US Department of Veterans Affairs, Phoenix Regional Office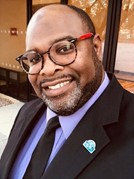 Michael Watson is a United States Marine Corps Veteran, and he started his career at the Department of Veteran Affairs in August 2009 at the Education Department in St. Louis, Mo. Later, he moved to Phoenix in 2012 to work at the Phoenix National Call Center. Michael is currently working as an Outreach Specialist with duties in Military Sexual Trauma, and the Minority Veterans Program Coordinator.
---
Joselyn Wilkinson
State Homeless Veteran Program Administrator, Arizona Department of Veterans' Services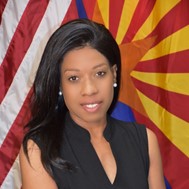 Joselyn Wilkinson is currently serving as the State Homeless Veteran Program Administrator for the State of Arizona with the Arizona Department of Veteran Services. Before joining ADVS, Joselyn worked in Social Service work for over 20 years. The last 5 years of career was dedicated to housing issues, and being an advocate for the homeless community. With lived homeless experience herself, this has driven her passion for working with housing issues which are affecting our most vulnerable community members. Joselyn has worked specifically with the Veteran community for the last 3 years, facilitating the intake and eligibility process for Phoenix HUD/VASH Section 8 vouchers. She serves on the Maricopa County CoC Committee, CoC Race Equity Committee, Lead for Social Justice and Racial Equity for Pinal County Coalition to End Homelessness (PCCEH) and several homelessness committees across the State of Arizona.
---
Mike Wold
Regional Coordinator, Arizona, Institute for Healing of Memories – North America,
Casa Veterans Ministry and Franciscan Renewal Center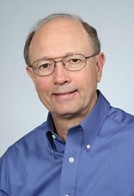 Mike is the volunteer Arizona Regional Coordinator for the Institute for Healing of Memories, an organization that conducts weekend Healing of Memories Workshops throughout the world, providing healing to people who are suffering psychologically or spiritually from the painful memories of the past. In Arizona Mike has provided this workshop to over 300 veteran and service personnel free of charge. He is a US Navy veteran who is involved in organizations serving veterans and their families including being an active member of the Franciscan Renewal Center Veterans Ministry in Scottsdale, Arizona and co-leader of the Faith Based Initiative Committee for the Arizona Coalition for Military Families. He is a passionate believer in the role that faith communities can play in the lives of veterans and their families and coordinates the Faith and Spirituality Track each year at the annual Arizona Coalition for Military Families Symposium. In 2019 Mike was inducted into the Arizona Veterans Hall of Fame.
Mike was a successful organizational development consultant, leadership coach, teacher and facilitator for more than 15 years plus 25 years of experience in management and project management in the private and public sector. He is a former Financial Director and Assistant Commissioner for the Minnesota Department of Economic Security where he was responsible for all the financial and administrative functions of the agency. He is also a former Engineering and Program Management Director at Lockheed Martin Corporation where he led large engineering organizations and business units. In addition, he served as a graduate level adjunct instructor at both the University of Minnesota and the Saint Mary's University of Minnesota. He holds an MS Degree in Mathematics from the University of Iowa and an MBA from the Carlson School of the University of Minnesota.